31st May 2021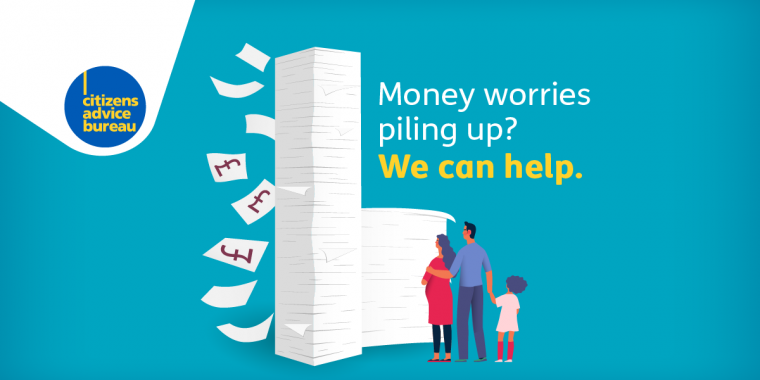 Central Borders Citizens Advice Bureau are pleased to be participating in the Money Advice Matters campaign which will run nationally from Monday 31st May to Friday 11th June 2021.
Advice on struggling with bills, arrears and debt issues are subjects that people routinely seek help with from their local CAB. The series of economic uncertainties and redundancies brought on by the COVID-19 pandemic has made reduced incomes and struggling to meet the costs of living more prevalent than ever. We want people to know the Citizens Advice network in Scotland is here to help with their money worries. CAB advisers will talk through options, check for ways to increase income and help make a plan.
How can I get advice?
You can contact us on 01896 753889 or e-mail us on enquiries@centralborderscab.casonline.org.uk to speak with one of our advisers.
Citizens Advice Scotland have also created a useful online tool called Money Map which can help identify ways to maximise your income and reduce your bills. This is available at www.moneymap.scot.
There is also lots of advice available online at https://www.citizensadvice.org.uk/scotland/